Emergency Roofing Services
WrapRoof and Contract Roofing
Emergency Roofing Services
Emergency Roofing Services in Georgia, Tennessee, and Beyond
Emergencies happen, and no matter how prepared you are, you may need emergency roofing services from Contract Roofing. Our experts are here for you regardless of what time or day it is or what type of emergency you're having. The safety of you, your loved ones, and your home is most important to us!
As a local roofing company, we want our customers to know that they'll be getting corporate roofing results with that small business customer service feel. Our veteran owned company prides itself on treating you like you're part of the family, our family. We want you to know that you can always rely on us to be there for your emergency roofing needs and to always deliver personable and responsive customer service that is timely and exceeds your expectations.
Learn more about our emergency roofing services and connect with us if you have any questions or believe you're experiencing an emergency roofing issue.
WrapRoof and Contract Roofing
Contract Roofing uses WrapRoof, which is one of the most effective ways to help preserve and protect your roof when it comes to emergency roofing. WrapRoof is considered the most effective temporary roofing solution in the construction industry. No matter if it is for a residential home, commercial property, or some other type of space, WrapRoof gives you full protection that is leak free.
WrapRoof also offers your home UV protection which can help protect your home during the hot summer months by keeping it cool, so you're not running your energy bill up. It is also tear and slip resistant, allowing you peace of mind and more safety. WrapRoof is fire retardant as well.
Our expert roofers will use WrapRoof to help secure your emergency roofing issues. You can even learn more about what WrapRoof does and how it can help you with specific emergencies by connecting with our esteemed experts over the phone.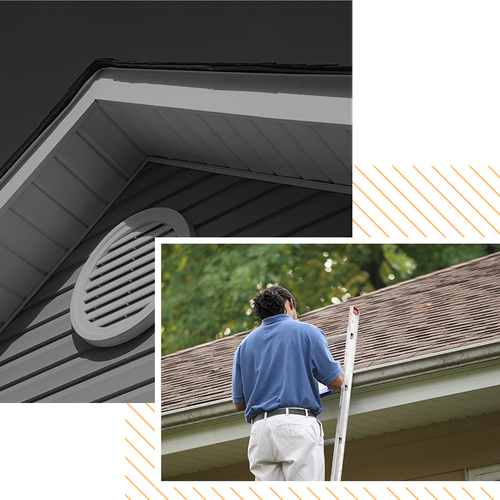 Free Emergency Roof Inspections
At Contract Roofing Solutions, we want you to know exactly what you're going to need and what you can expect to pay for your emergency roofing service. When you work with us, we pride ourselves on our honesty and hard work, which includes the cost of our services. Our company gives you that family-owned feel with corporate style work and quality. When you contact us for a roofing inspection and estimate, we'll provide you with all the information you need to know. From expenses, the time it will take, labor, and other areas of work, we give you a completely transparent estimate of what your property needs in order for your roof to be completed.
Depending upon your roof and what you need, we also can provide you with an estimate for different materials you may need. For emergency repairs, we may have to do a series of repairs to initially patch up or fix the current issue and then go back in later with a more permanent solution. When you work with us, you know exactly what you're getting, even in the midst of an emergency. There are no surprises, extra labor costs, or hidden fees.Connect with us today to receive your complimentary roofing estimate.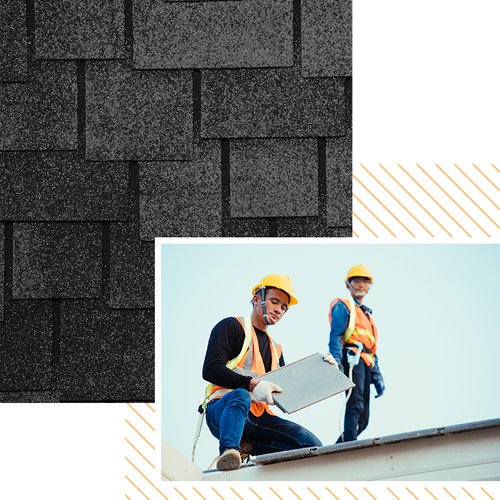 Emergency Roofing Services
No matter what you need or what time it is, we have our emergency response services. If you ever experience a roofing emergency — be it from hail or any other type of severe weather — our team can immediately respond, mitigate ongoing damage with temporary solutions, and construct a game plan to efficiently and effectively correct your roofing emergency.
What constitutes emergency roofing?
Leaks

Storm Damage

Missing Pieces of Roof

And More!
Your safety is our concern and if you're experiencing something that you're unsure if it constitutes emergency services, connect with us directly today! Or if you're in a true state of emergency, call 911 and get immediate assistance.
Experiencing a roofing emergency? Don't wait!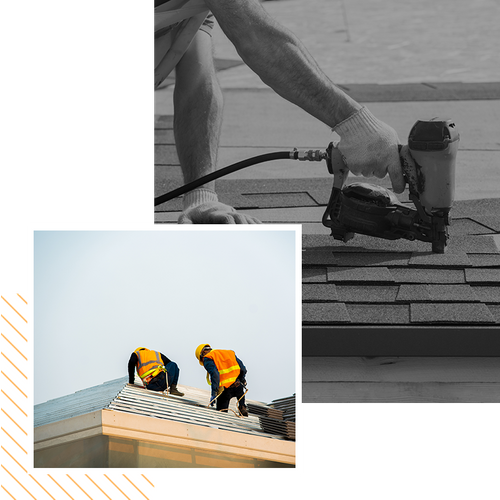 What Can I Do To Prevent Emergency Roofing Services?
While there is nothing we can do to control mother nature or other aspects that may cause an emergency, there are some things that we can do to help prevent damage and make sure your roof is in the best shape possible.
Invest in Properly Installed, High-Quality Roofing
It all starts with your home's initial construction and the overall quality of your roof. When your roof is constructed with care, attention, and with the specific elements that will affect it in mind, you have a solid foundation that is prepared to protect your home and last for years to come. When your roof is well-made, the chances of severe damage to your roofing materials are decreased; plus, you have a quality interior roofing structure that will enable you to repair, and not replace, your roof in the event of minor damage. No matter if you're building your dream home or needing a replacement roof, get a roof that is made out of strong and high-quality materials. This can help your roof stand up against the test of time and further prevent the potential for emergencies.
Invest In Regular Routine Roof Maintenance
Whether you have damage to your roof or not, you should always be getting your roof inspected at least once a year, but preferably in both the spring and fall. Now, when you do live in an area that may be heavy with storms that can cause emergency damage, we recommend that you have your roof inspected after any storm or potential cause for damage. While you can inspect your roof yourself, when it comes to emergency repairs or damage, you want to use extreme caution. Falling through the roof and causing even more damage could happen if you're not careful. We recommend that you allow us to help you to keep you and your home safe.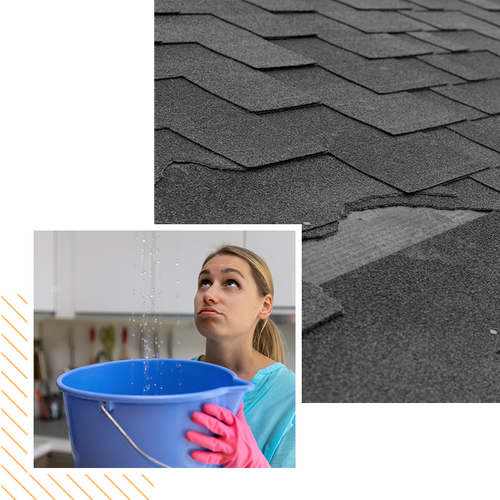 Understand Your Property's Insurance
In order to get the most out of your property when it comes to emergency damage, you want to make sure that you understand your residential or commercial property's insurance policy. Most property insurance plans insure you against storm damage and other forms of damage to your roof. While this depends on your personal insurance plan, it's imperative to have an understanding of your insurance coverage, as it could ensure that even if your roof is damaged by a passing storm or other cause of damage, you don't have to break the bank just to make it functional again.
You'll also want to make sure you understand the requirements for filing claims! The last thing you want is to miss the time frame that your insurance will accept a claim for roof damage. We understand that this can be tricky, so if you're in need of help, connect with our experts today!
If your current plan doesn't have coverage for roof damage and you live in an area where there is prevalent reason for damage to occur to your space, it's something you should definitely consider within your current or future plan.
Our roofing services include but are not limited to:
Free, In-Depth Inspections From Our Roofing Experts

Residential Roofing

Repairs

Maintenance

Installation

Construction

Commercial Roofing

Home Improvement Services
If you are not seeing what you're looking for, get in touch with our roofing team. More than likely, we are able to help you with whatever you need, or we'll be able to point you in the right direction.
WE'VE GOT YOU COVERED.


At Contract Roofing Solutions, we are your number one choice for all things roofing and home improvement. We're currently serving the areas of Georgia and Tennessee.
When you choose us, you're choosing the highest quality customer service and craftsmanship. As a veteran-operated and owned company, our customers matter to us and we want our services and work to reflect that!
From roofing, both commercial and residential, home improvement services, and more, our team is here for you! We even help with financing! We understand that unexpected damages can be a large expense, and while they are necessary, it can leave you feeling anxious and worried. Learn more by contacting us directly!
Contact us today via the button or form below to get started with our services.
Subscribe To Our Newsletter
Sign up to receive maintenance reminders and hear about our latest projects in roofing or if you need a contractor to handle your roof repairs.